Catalog: Air-Cooled Volkswagen Parts Catalog
Company/Brand: Mid America Motorworks
12 volt generator in Air-Cooled Volkswagen Parts Catalog by Mid America Motorworks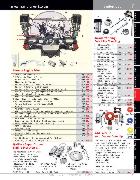 U Q O T S R P N Chrome Engine Trim A 12V Generator/Alternator Strap 375-001 $4. ... 99 B 12V Generator/Alternator Pedestal 378-858 $24.99 Oil ... Filler, for 12 volt pedestal 378-909 $14.99 Stock-Style Oil ... cooler, shroud side, 1600cc 378-933 $12.99 D Chrome Tin, oil cooler, 1600cc 378- ... 931 $12.99 E Chrome Cover, cooling fan, outer, ... 105mm, 15-1600cc 377-805 $12.99 F Cylinder Head Covers, for dual port, ... heater cutouts 378-939 $24.99 H Pulley, 12-volt Generator/Alternator, OE quality 300- ... 552 $7.99 I 12V Generator Cover 375-975 $8.99 Distributor Clamp ... 379-480 $3.99 J 12V Coil Cover, with bracket 300-992 $4.99 ... Stock Valve Covers W/Bails. Alternator/Generator Strap. Stock Length Dip Stick. 12V ... 300-369 $14.99 Oil Dipstick, new, 12-1600cc, painted 300-399 $4.99 Oil Filler Cap, ...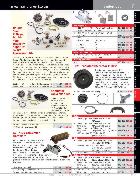 Kit Upgrade your 1967-73 VW from a 12V generator to a modern, powerful 12V Alternator ... Conversion Kit includes a Bosch 12V alternator, alternator strap, ... alternator stand, V-belt, 12V alternator pulley and hardware, plus 3- ... also incorporates an internal voltage regulator. Instructions included. ... Double Your Voltage, Double Your Intensity Super 6V To 12V ... Kits Convert your 1961-66 Beetle's 6 volt system to 12 volts with our Super 6V to ... 12V Conversion Kit. You will see and feel ... start you Beetle. Kit includes Bosch 12-volt alternator, alternator stand, V-belt, ... 12V alternator pulley hardware, alternator ... mounting plate kit with hardware, Bosch 12V blue coil, 12V horn, wiper motor ... spacer block, carburetor choke voltage reducer, headlight relay, light bulb ...
120 Pu rs u e yo u r pas s i on fo r A i r ... l e d V W h ere Toll Free: 800.500.1500 Generator Pulley And Trim E Stylish And ... diameter Power Pulley that reduces generator/alternator drag on the engine. Each ... to grab attention. The Alternator/Generator Stand is available for Standard Beetle ... $19.99 E Pulley, triple chrome plated, 12V alternator/generator 300-471 $9.99 F ... Pulley Trim Set, chrome, alternator/ generator nut washer, crankshaft pulley bolt ... 916 $9.99 F "Clamp It" Stainless Steel Generator/Alternator Clamp Top quality aircraft ... to stainless steel strap for securing 12 volt style generators and alternators! ... the extra holding power to keep the generator/alternator seated properly in the stand ... . A B C D "Spin True" Alt/Gen Pulley, 12V, black 336-113 $17.99 "Spin True" Alt/ ...